At Lizza Creations, all our products are truly wearable art. We are never constricted by the demands or trends of the marketplace and each item we create becomes a one-of-a-kind, precious piece that can be made only once.
We wanted our products to be as unique as the women who were going to wear them. We wanted to create each piece with the sensibilities of an artist. We wanted to paint and draw each passionately by hand. We wanted to revive and practice the artisanal Malaysian batik of a glorious past in the form of custom-made, one-of-a-kind art wear that combined timeless elegance and luxurious comfort. We wanted not just to create clothing, but wanted to add artistic beauty to women's daily lives.
The line between fashion and art has always been blurry. Today, with the celebrated comeback of wearable art, people who are not okay with the throw-away culture, the revolving trends of fast fashion, and mindless levels of mass production have an alternative. Brands like ours are joyfully investing in creating handcrafted custom pieces of textiles, to create art-to-wear pieces that stand the passing of time and become heritage items passed from one generation to the next.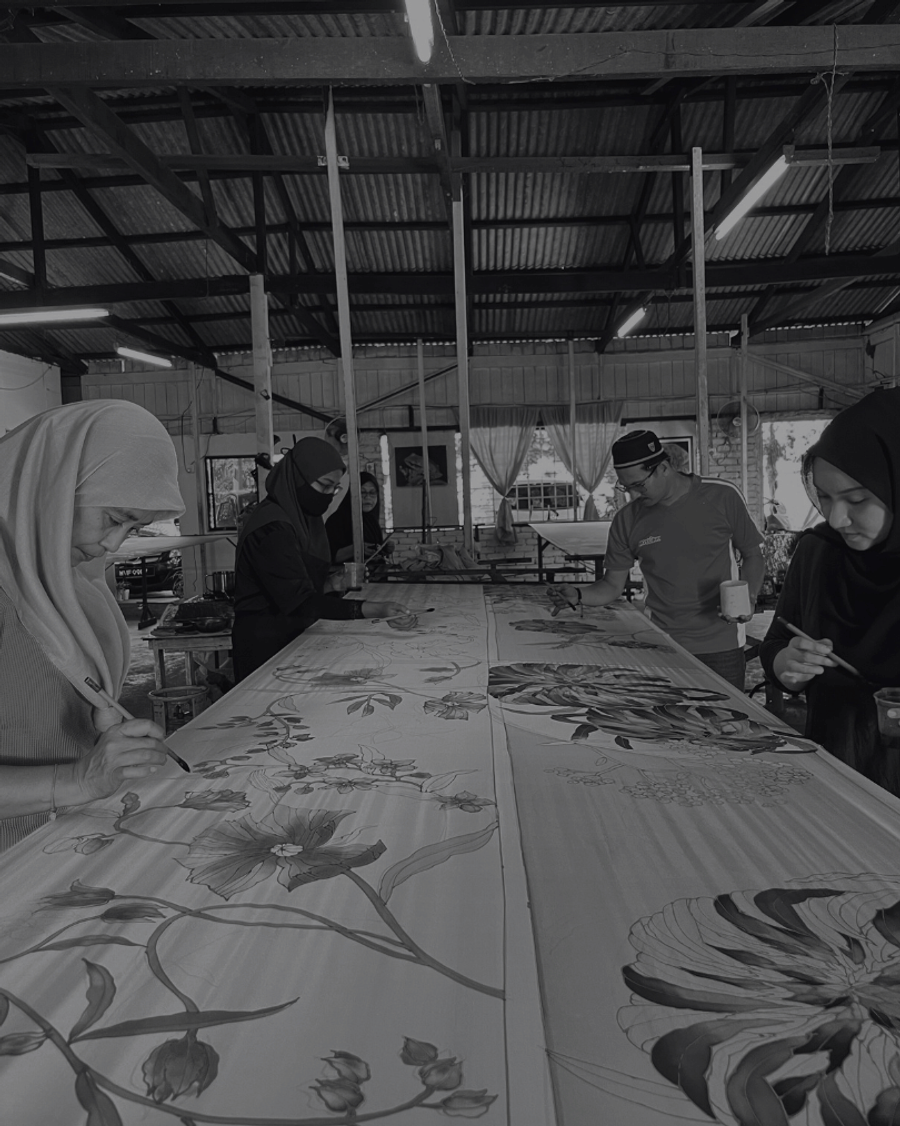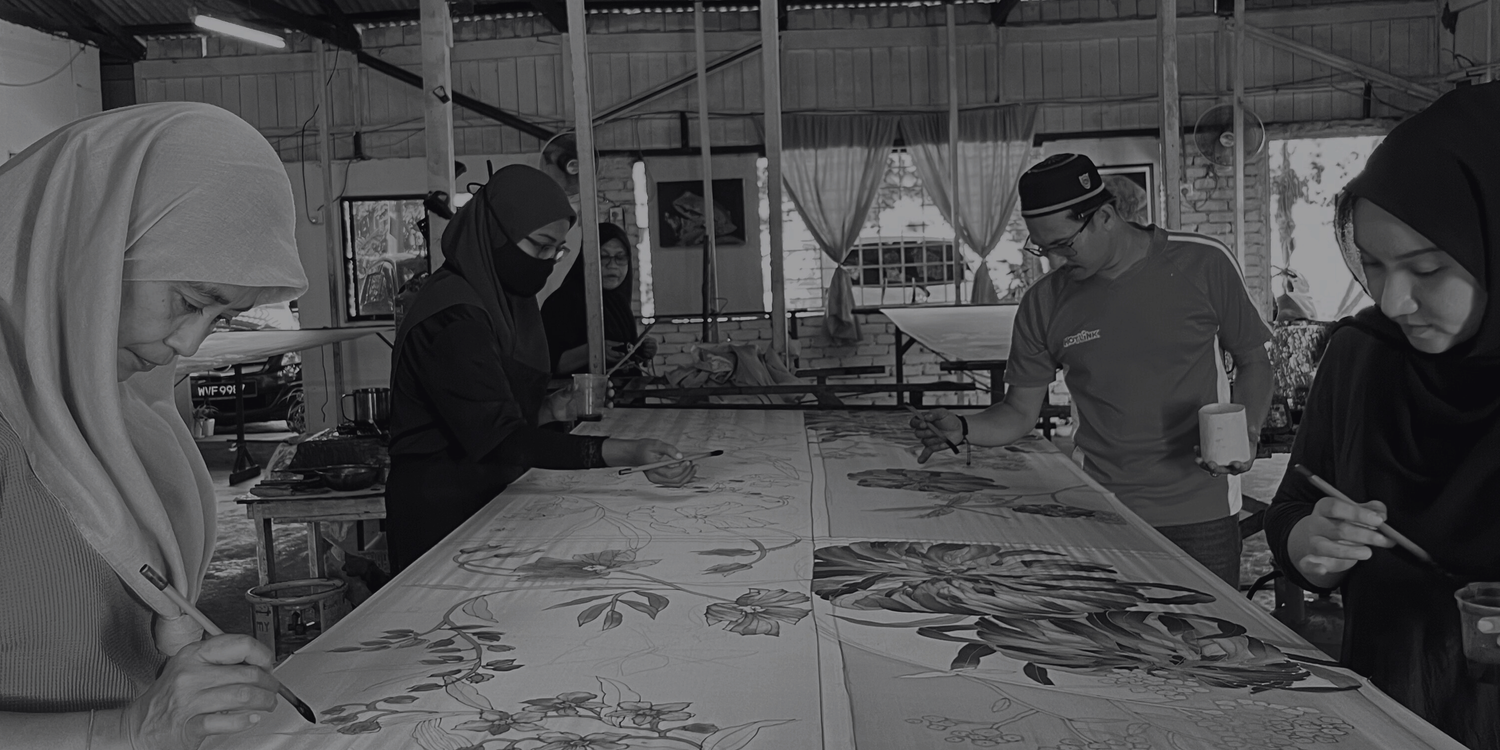 Celebrating Our Artisans
We believe that artisanal craftsmanship holds the key to unlocking economic opportunities and driving positive change in Kelantan. By collaborating with local artisans, we aim to create a sustainable ecosystem that empowers individuals and families, providing them with a dignified source of income and a pathway to financial stability. Our business model aligns seamlessly with this mission. By sourcing our materials locally and working closely with talented artisans in Kelantan, we not only produce exquisite handcrafted products but also provide training, employment, and fair compensation. This approach not only preserves traditional art forms but also opens doors to economic growth and empowerment.